R U OK? DAY – Building Meaningful Connections and Saving Lives
Today marks an important day in our calendar – R U OK?Day. On this day we remember that merely a conversation with someone can be a huge difference in someone's life!
The phrase "Are you OK?", a reminder to be compassionate and support our fellow human beings. It's easy for us to forget that people can be going through their own struggles, no matter how they look on the outside. Life is nothing without its ups and downs, and it's easy for people to be carried away by the downs! Reaching out to our fellow human beings and offering them our ears, if only for a moment, encourages and promotes conversation, so people can get through their rough patches!
The wonderful team and R U OK? are promoting empowerment through meaningful connection, so don't just ignore the people around you that may be struggling, reach out to them, start a conversation and remember to Trust the Signs, Trust your Gut & Ask R U OK?
"Got a niggling feeling that someone you know or care about isn't behaving as they normally would? Perhaps they seem out of sorts? More agitated or withdrawn? Or they're just not themselves. Trust that gut instinct and act on it.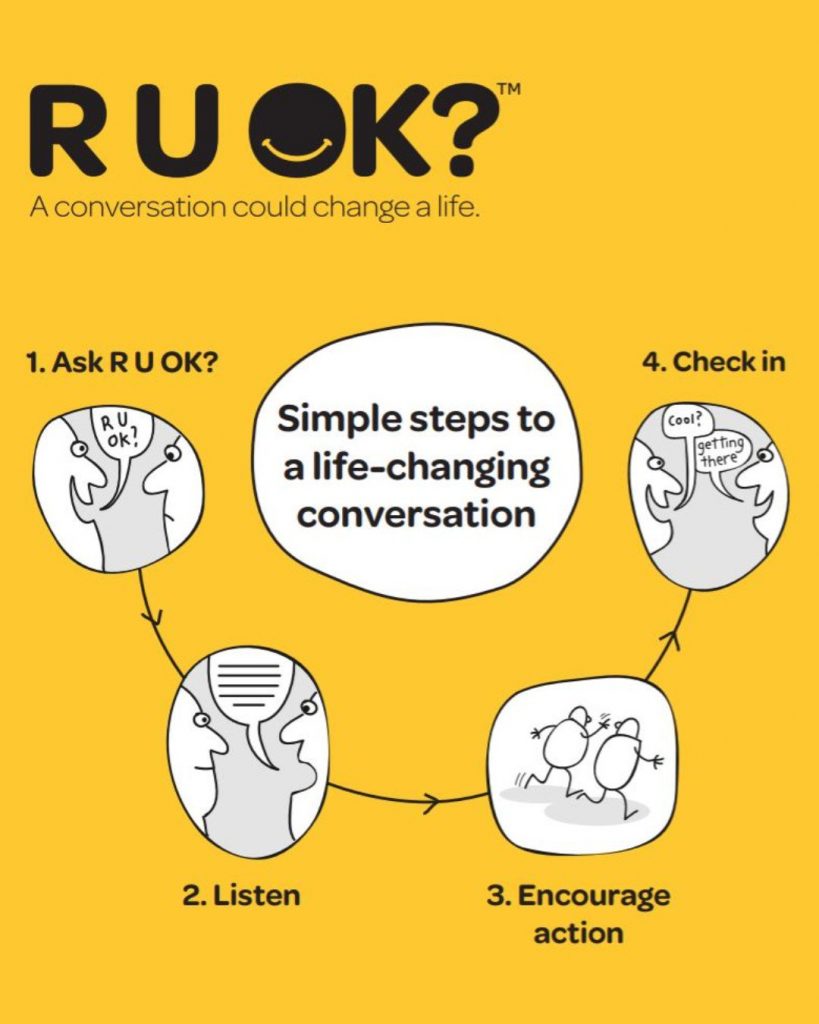 By starting a conversation and commenting on the changes you've noticed, you could help that family member, friend or workmate open up. If they say they are not okay, you can follow the conversation steps on the R U OK? website to show them they're supported, and help them find strategies to better manage the load. If they are okay, that person will know you're someone who cares enough to ask."
At Study Space we truly believe creating meaningful connections and having the compassion to check in with each other is vital to living a happy and healthy life. We want to encourage everyone to be aware of how those around them are feeling, and ask the question, R U OK?