Online English Teacher Resources
Curriculum based resources for Kindergarten to Year 6 Primary.
Video Lessons based on the Australian Curriculum
Study Space provides essential English literacy support to all students that may require additional assistance with their learning needs. Gifted and talented students will also benefit as they require adjusted pace and level of delivered content.
Some of our most popular lessons covered in the English Syllabus from Kindergarten to Year 6 are:
Adjectives, Alliteration, Antonyms, Compounds, Complex Sentences, Direct & Indirect Speech, Homographs, Homophones, Homonyms, Idioms, Modality, Making Connections, Nouns, Onomatopoeia, Personification, Punctuation, Predicting, Prefixes, Reading, Spelling, Speech, Suffixes, Tenses, Text Types, Verbs, Vocabulary, Voice and Word families.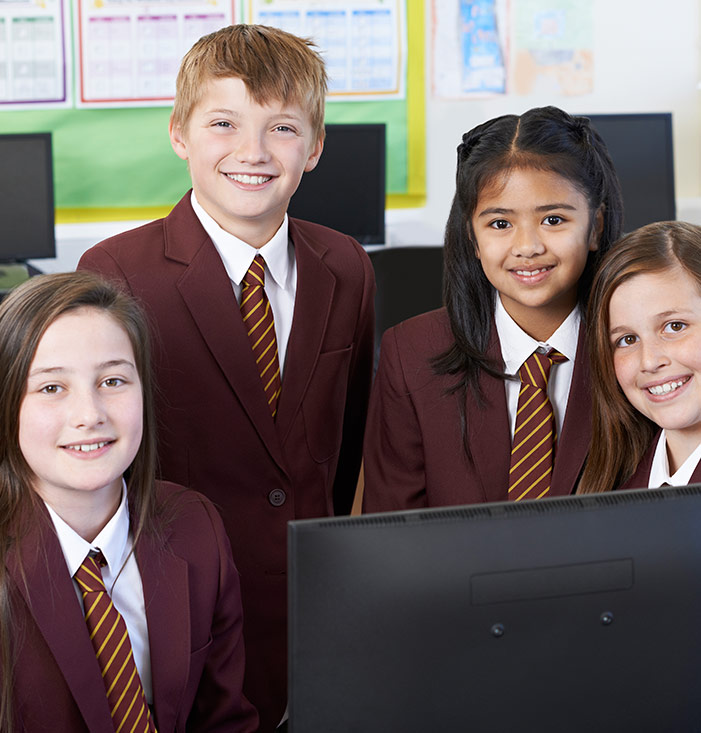 Kindergarten
Writing my ABC's – 

Letter / Writing

Reading my ABC's – 

Reading / Sounds

Learning my Sight words – 

Sight Words

Book: Wildfrid Gordon McDonald Partridge – 

Reading
Year 1
Adjectives – 

Grammar

Nouns – 

Grammar

Verbs – 

Grammar

Pronouns – 

Grammar

Simple Sentences – 

Grammar

Sight Words – 

Reading

Predicting – 

Reading

Questioning – 

Reading

Synonyms – 

Grammar

Antonyms – 

Grammar

Time Connectives – 

Grammar

Word Families – 

Spelling

Compound Words – 

Spelling

Spelling Rules – 

Spelling

Alliteration – 

Writing

Onomatopoeia – 

Writing
Year 2
Prefixes – 

Spelling

Suffixes – 

Spelling

Punctuation – 

Writing

Sight Words – 

Reading

Pronouns – 

Grammar

Simple Sentences – 

Grammar

Compound Sentences – 

Grammar

Predicting – 

Reading

Questioning – 

Reading

Synonyms – 

Grammar

Antonyms – 

Grammar

Time Connectives – 

Grammar

Spelling Rules – 

Spelling
Year 3
Homonyms – 

Grammar

Homophones – 

Grammar

Punctuation – 

Writing

Noun Pronouns – 

Grammar

Verb Groups – 

Grammar

Adjectives – 

Reading

Pronouns – 

Reading

Types of Verbs – 

Reading

Types of Nouns – 

Grammar

Type of Adverbs – 

Grammar

Direct & Indirect speech – 

Writing

Word Origins – 

Spelling

Personification – 

Reading

Idioms – 

Reading

Apostrophe: Contractions – 

Writing

Compound Words – 

Spelling

Alliteration – 

Writing

Onomatopoeia – 

Writing

Homographs – 

Grammar

Past Tense – 

Grammar

Present Tense – 

Grammar

Future Tense – 

Grammar
Year 4
Simple Sentences – 

Grammar

Compound Sentences – 

Grammar

Complex Sentences – 

Grammar

Imaginative Text – 

Writing

Predicting– 

Reading

Direct & Indirect Speech – 

Writing

Apostrophe: Contractions – 

Writing

Word Origins – 

Spelling

Personification – 

Reading

Idioms – 

Reading

Compound Words – 

Spelling

Alliteration – 

Writing

Onomatopoeia – 

Writing

Spelling Rules – 

Spelling

Homographs – 

Grammar

Past Tense – 

Grammar

Present Tense – 

Grammar

Future Tense – 

Grammar
Year 5
Persuasive Text – 

Grammar

Noun Groups – 

Grammar

Verb Groups – 

Grammar

Adjectives – 

Grammar

Pronouns – 

Grammar

Similes & Metaphors – 

Writing

Making Connections – 

Reading

Predicting – 

Reading

Modality – 

Reading

Voice (Active & Passive) – 

Grammar

Language for a purpose – 

Writing

Compound Words – 

Spelling

Alliteration – 

Writing

Onomatopoeia – 

Writing

Spelling Rules – 

Spelling

Past Tense – 

Grammar

Present Tense – 

Grammar

Future Tense – 

Grammar
Year 6
Paragraphs – 

Punctuation & Vocabulary WRITING

Informative Text – 

Responding & Composing WRITING

Noun Groups – 

Grammar

Verb Groups – 

Grammar

Adjectives – 

Grammar

Similes & Metaphors – 

Writing

Voice (Active & Passive) – 

Writing

Language for a purpose – 

Writing

Compound Words – 

Spelling

Alliteration – 

Writing

Onomatopoeia – 

Writing